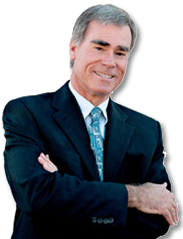 ---
Craig S. Stevens
Coldwell Banker Frontier
710 N. China Lake Blvd.
Ridgecrest, CA 93555
Cell: (760) 382-8494
Email Me
A PERSONAL NOTE . . .
Ridgecrest is my birthplace and is still the home of all my immediate family. It's a wonderful community for raising a family and offers a relaxed quality of life. I am a graduate of Sherman E. Burroughs, the local high school, where I am probably best known for the rock bands I played in. I am still an avid musician and really enjoy songwriting. My wife, Sandy, is an employee of Naval Air Warfare Center, China Lake. She and I met at university in San Diego, CA and married after grad school. Our son, Scott, graduated from Burroughs High, plays 3 musical instruments and leads a busy life. He graduated from Point Loma Nazarene University as a music composition major and is now in graduate school in San Diego. As a family we lived in Yokohama, Japan for eight and a half years. While there we gained a new depth in international cultural appeciation and became World Cup Soccer fans.

PUTTING MY TALENTS TO WORK FOR YOU . . .
Having 26 years of real estate experience means providing good service that is backed with confidence, trust and loyalty. Being born and raised in Ridgecrest means having firsthand knowledge of the community, knowing the neighborhoods and their unique features. Being a Certified Residential Specialist means having the education and real world experience to be among the top 4% of Realtors nationwide. Being a graduate from Point Loma Nazarene University means better communication, negotiation and technical skills. Membership in the National Association of Realtors, California Association of Realtors, Realtors National Marketing Institute, and Ridgecrest Area Association of Realtors means a commitment to constant and never ending improvement. Being Coldwell Banker Frontier's Ridgecrest Top Producing Residential Agent in 2007, 2008, & 2009, Top Listing Residential Agent for 2010, Top Producing Residential Agent in 2011, Company Top Producing Agent (out of 65 agents and 3 offices) in 2012, and Top Producing Residential Agent 2013 means working for your success.