Following is a list of all lots & land that are new on market in last 30 days.
Showing Results 1 - 3 of 3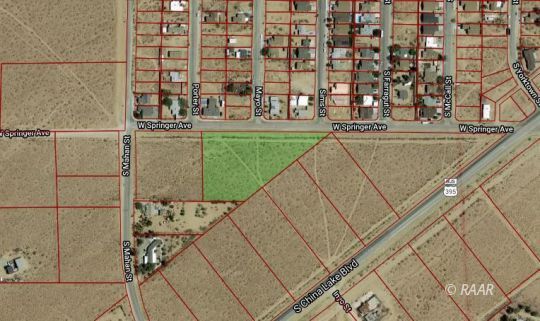 8
MLS #: 1957540 |
$49,950
| 511-103-08 Springer AVE - Ridgecrest, CA 93555
2.75 ACRES IN THE COUNTY BUT JUST AT THE EDGE OF RIGECREST CITY LIMITS! Located on the south side of W Springer Ave., just off China Lake Blvd and in between Sims St and Porter St. Set up an estate ...
MLS #: 1957501 |
$33,900
| 2228 S Reedy ST - Ridgecrest, CA 93555
BUILD YOUR BEAUTIFUL DREAM HOME IN THIS UPSCALE, COLLEGE HEIGHTS NEIGHBORHOOD. THERE ARE GORGEOUS MOUNTAIN, VALLY AND CITY VIEWS! IT IS LOCATED IN AN ESTABLISHED SUBDIVISION SURROUNDED BY LARGER, B...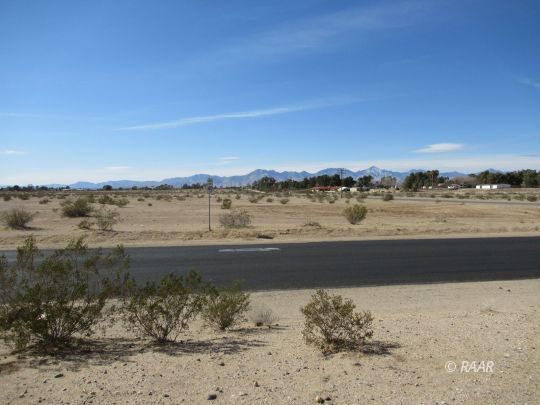 16
MLS #: 1957502 |
$11,900
| MAHAN 456-020-21 - Ridgecrest, CA 93555
PRICED TO SELL! THIS IS A RARE 1.36 ACRE PARCEL, LOCATED IN THE DESIRABLE NORTHWEST PART OF TOWN AND THE PERFECT SPOT TO BUILD YOUR DREAM HOME. ESTABLISHED, LARGER BEAUTIFUL HOMES IN THE SURROUNDIN...
More Information
Call Craig S. Stevens
Have A Question?
Call now (760) 382-8494 or click below to email me.